Come Along On A Tour Of Our Springs
Poland Spring®
THE ONE WE WERE NAMED AFTER
Just down the road from the original source in Poland, Maine, you'll find Poland Spring® — home to some of the greatest-tasting spring water in the state. Although we no longer use the original Poland Spring® source, it continues to flow into the historic spring house, which is open to visitors at the Poland Spring® Museum as a reminder of how our bottled spring water company got its start.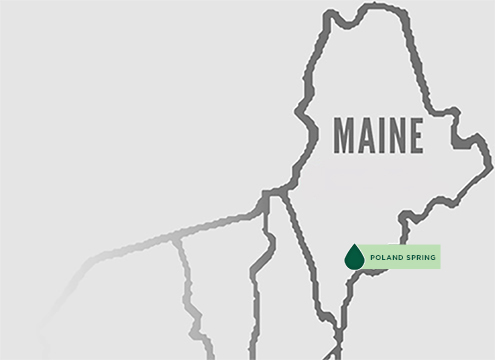 Cold Spring
A GREAT PLACE TO CHILL
In the shadow of Pleasant Mountain (which is as lovely as it sounds), Cold Spring is nestled in a picturesque mossy glen in western Maine. Surrounded by waterways, rolling hills and dense forests, the area around Cold Spring looks a lot like the brochure for a pretty amazing summer camp (because it is).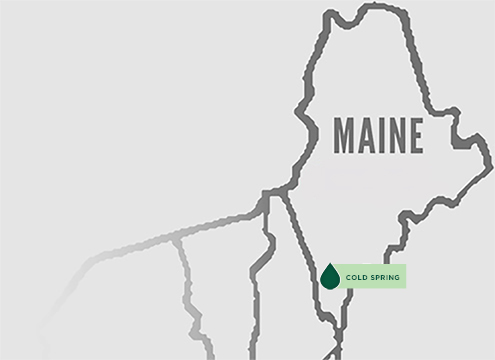 Clear Spring
A SPRING & A HISTORY LESSON
Clear Spring could be a history lesson all by itself — a prehistoric history lesson, that is. Cold spring water flows from glacial deposits formed during the Ice Age(!). The springs bubble up through sand and gravel, providing the perfect recipe for refreshing spring water. Yes, this process takes a while. But that's often the case when you're making something this great tasting.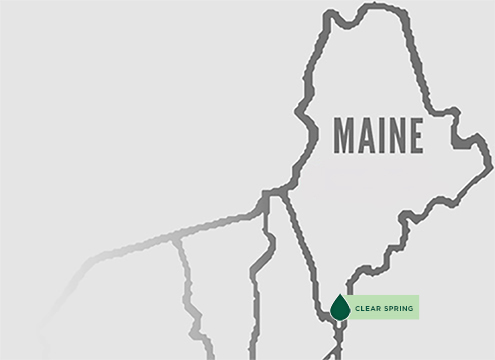 Ellis Spring
Our Newest Spring
Welcome to Ellis Spring, our newest water source in Rumford, Maine. Ellis Spring is located alongside the beautiful Ellis River, close to where it joins the Androscoggin River, in the heart of western Maine. Since 2019, in partnership with the Rumford Water District, we have sustainably sourced great-tasting water from this scenic spring.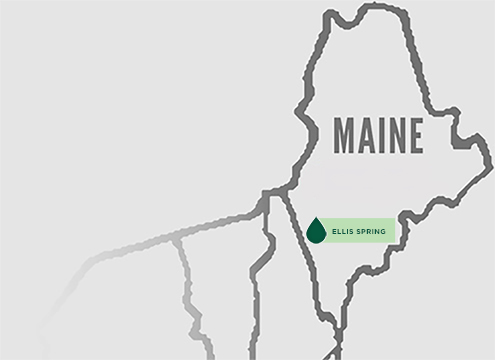 Spruce Spring
NESTLED IN THE MOUNTAINS
Thousands of trees cover peaks and valleys on majestic Bigelow Mountain Range near Spruce Spring. Part of the Appalachian Mountains, these mountains contain one of Maine's highest summits (over 4,000 feet tall!). You can enjoy the breathtaking view with a bottle of Poland Spring® Brand water in hand (gotta stay refreshed on the trail).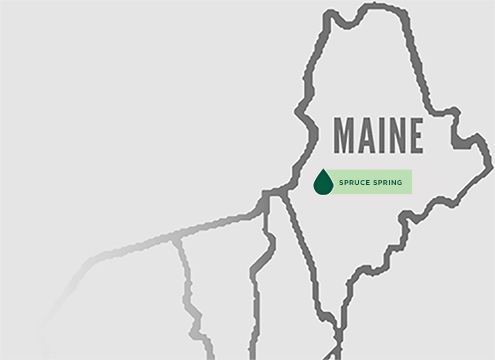 Bella Luna Spring
WHAT'S OLD IS NEW
Lincoln's Bella Luna Spring has been a water source for Poland Spring® Brand 100% Natural Spring Water since 2018. We haven't just established a presence in Lincoln, we've established relationships that make Poland Spring an engaged part of the community, and that's another wonderful opportunity for the town and region.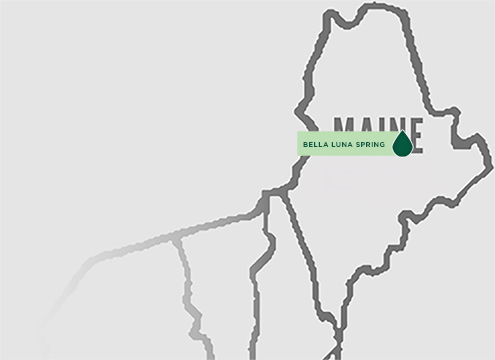 Garden Spring
RIGHT NEAR WHERE IT ALL BEGAN
Down the road from Poland Spring®, you'll find Garden Spring, which is also in Poland (the town, not the country). With the same sand and gravel deposits as our Poland Spring® source, it's famous around these parts for its fresh-tasting natural spring water.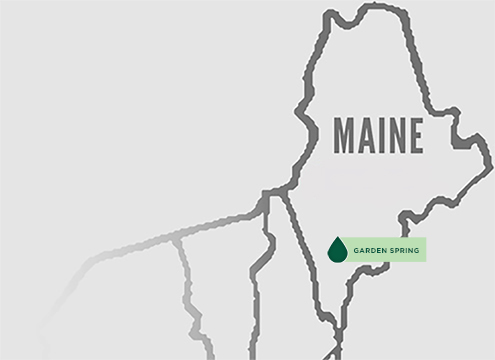 Evergreen Spring
A GREAT SPRING WITH A GREAT VIEW
From Evergreen Spring you can see New Hampshire's stunning western mountains with their (naturally) evergreen landscape. We could enjoy this stunning scenery for hours while enjoying a bottle of Poland Spring® water (of course).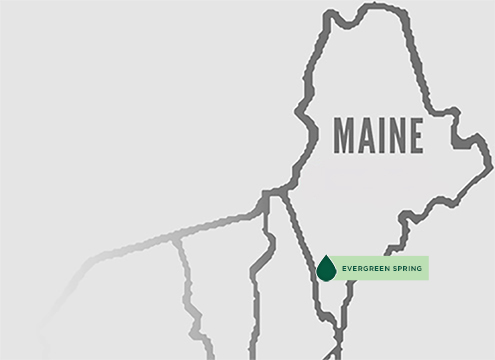 White Cedar Spring
THE JEWEL OF THE WESTERN MOUNTAINS
This spring is known as the perfect place to stop along your travels, especially if you're fans of skiing or snowmobiling. You can see the slopes of nearby Saddleback Mountain or visit beautiful Rangely Lake. White Cedar Spring is a popular destination for those looking to sit back, relax and enjoy nature at its best. Please pass the s'mores!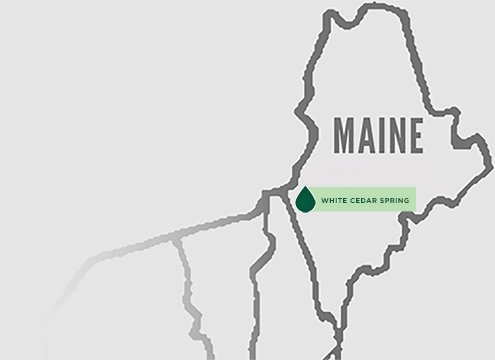 Bradbury Spring
THE SPRING BY THE SLOPES
Tucked away in the valley between Sugarloaf and Mount Abraham, you'll find Bradbury Spring. It's partially fed by melting snow and rainwater that comes down from the mountains and reemerges as spring water. Pack your skis (or snowboard) because Bradbury Spring is just minutes away from some of the best skiing in the state (and remember to stay hydrated with refreshing Poland Spring® bottled water).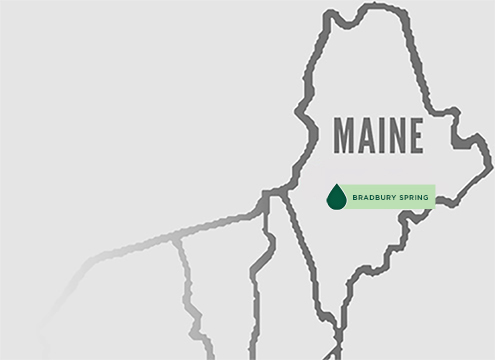 What Is Spring Water Anyway?
Great question. According to the at the U.S. Food & Drug Administration (FDA): "Spring Water is water derived from an underground formation from which water flows naturally to the surface of the earth at an identified location." To be able to label our product as "spring water," we have to meet stringent standards — standards we proudly meet or exceed. That's why every bottle of Poland Spring® Brand water is proudly labeled as 100% natural.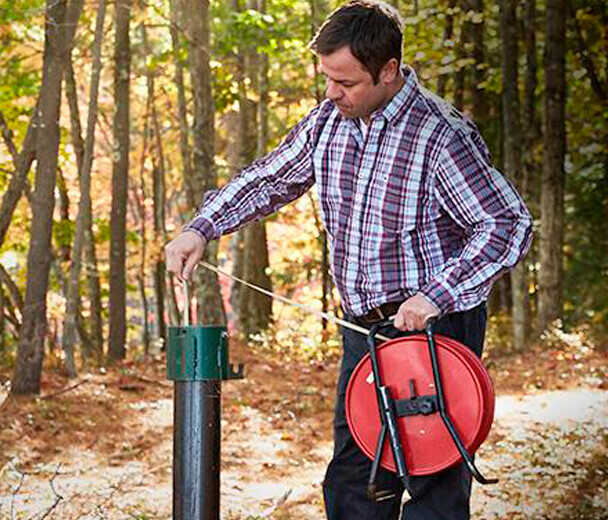 You Might Be Interested In
SUSTAINABILITY NATURALLY
At the Poland Spring® brand, we maintain sustainable solutions for our springs and the land around them, keeping high standards for all our products. Every bottle of Poland Spring® Brand 100% Natural Spring Water contains the same high-quality water folks around the Northeast know and love. We care about our product, our community and our spring sources.
NATURE'S RECIPE
What makes our bottled water taste so fresh? It's a couple of things really. One is the natural blend of minerals in every sip. The other is the 10-step quality process our natural spring water goes through. It's what makes Poland Spring, Poland Spring. Download our quality report to learn more.