We're committed to being a valuable part of the communities where we live and work.
Over the past two decades, Poland Spring has invested more than $12 million in direct grants to Maine schools, local non-profits, fire and rescue teams, environmental conservation, and local and statewide causes.

More than 250,000 Maine students have participated in environmental education programs through Poland Spring curricula and/or funding since 2000. We have awarded more than $270,000 in scholarships to Maine high school seniors through our Good Science Scholarship program.
The Ecology School Partnership
We've partnered with The Ecology School and supported its valuable programs and services for over 20 years. Since 2001, we have provided more than $3.4 million to support The Ecology School. This translates to more than 16,000 students receiving 178,500 hours of science and conservation education.

Together, we're inspiring learning by being outside and celebrating the beauty around us. It's a true reflection of the power of partnership and of our investment in the next generation of water stewards, because engaged, interested young people have the power to make a difference in creating a more sustainable future for everyone.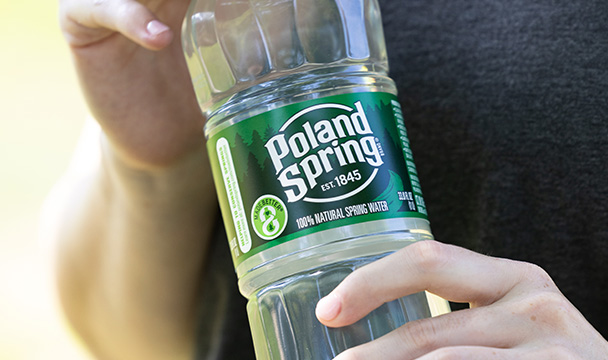 Educating the next generation of water stewards!
Together, with The Ecology School Partnership, we have developed: EcologyOnline sponsored by Poland Spring® Brand, a free e-learning curriculum available online for all students; Teacher Institute for Watershed Science and Conservation, sponsored by Poland Spring® Brand, an experiential professional development program for teachers across the country; Poland Spring® Brand Education and Dining Commons, a recently constructed environmentally sustainable facility to foster educational experiences and community meals.

Since 2006, Poland Spring has been a proud sponsor of the Gulf of Maine Research Institute: Lab Venture Program. We have contributed more than $3 million to support a hands-on learning experience at GMRI by middle schoolers across the state, free of charge.